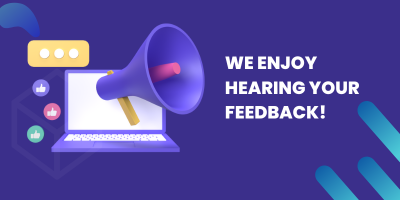 We appreciate hearing from our customers about how our service measures up to their standards! Take a look at what some of our customers are saying. 
We had our WIFI installed this morning by a gentleman named Garrett. Garrett arrived within ten minutes of the scheduled time, he was very professional, he did a good job, he wore a mask the entire time that he was here and he seems like a good guy all the way around.

Garrett came to our home to complete the final installation of High-Speed Internet. He was polite, respectful of our home, and extremely professional. The installation with completed quickly and efficiently and he answered all of our questions. It is without hesitation that we would highly recommend him! We have always been very pleased with the service at Otsego Electric and thank all of the employees for their helpfulness and efficiency, especially during this time of high-volume work orders.

Our internet install was completed today and we wanted to say that a nice job the young man that came out did! Very respectful and a pleasure to talk with. Thank you!

Pat did a great job with my internet upgrade and getting me back online to teach my classes!

Above and beyond… Orrin saw my tailpipe disconnect from my truck today while I was driving home from Hartwick. After I pulled to the side of the road, he passed by me and then turned around to help offer me help. He offered to tie up the tailpipe which he did with grace and speed. He wouldn't take any money. I wanted to thank him again and let the company know that they have a good worker! Thanks again!

Dear Jim, I'd like to thank you for your prompt professional correction of my internet issue the other day. We really appreciate your excellent work.

I am so pleased with the OEConnect internet and phone service! The tech did a great job with the installation and Gretchen was extremely helpful with the pre-install arrangements and general information. Otsego Electric has come a long way since joining in 1972. Congratulations!

Thank you for your help with our fiber optic internet connection being installed. Your office staff and on-site technicians all did a really good job!

OEConnect Team: Thank you for opening up our world!

I wanted to write to your company today to let you know that your men were very professional, courteous, and understanding and explained the process that they were taking to get the fiber optic line installed when they came to my house!